Bodrum and Greek Islands Motoryacht Rental
Travelling between Bodrum Turkey and the Greek islands by cruising luxury, comfort and fast on your motoryacht holidays ; If you want get service in deluxe standards and prestige is important for you, renting a motoryacht will be suitable for you. Also in Monaco and Nice in France ; Mykonos , Santorini in Greece , Sardinia and Capri in Italy, The luxury motor yachts we have used to see the world's wealthiest and celebrity persons have taken their places in Turkey to Gocek and Bodrum in recent years due to cleanliness, beauty, calmness and facilities in modern marinas. This 5 star floating hotel is waiting for our customers who are looking for a well-being with gurme meals , comfortable spacious interior spaces, luxury cabins, speeds and modern designs in Bodrum - Gocek and the Greek islands marinas for a blue Cruise – yacht holidays.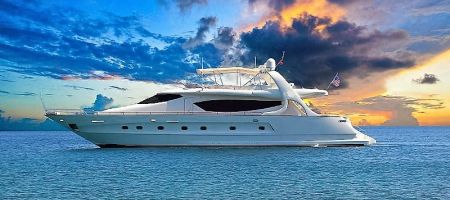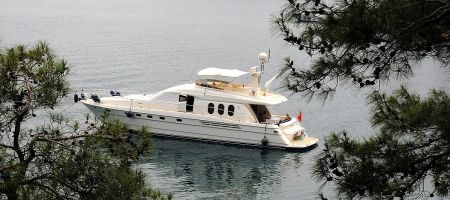 ---
Motoryachts For Rent in Turkey And Greece
Blue Cruise and Yachting has become popular in recent years and it has become a fashion to hire motoryachts for time limited businessmen and rich people. who want to travel in a short time with luxurious motoryachts offering all kinds comforts, instead of slow boat like gulet and sailboat. After the pleasure of our guests who make blue cruise in our rental motoryachts; The prestige of being a boat owner in business life, the ease of visiting many places even in short holidays, and the opportunity to make every job on the internet. Our agency provides chartered motor yachts that are free for a certain period of time during the year, in order to cover crew-marina expenses. Because Bodrum is close to Greek islands, it is the most important center for renting motoryachts in Turkey. Please check our web page for our motoryachts for Bodrum - Gocek and Marmaris for Blue Cruises which will be for Greek islands such as Mykonos , Santorini , Rhodes, Symi, Patmos, Kos and Leros.
---
MOTORYACHT
BUILD/REFIT
LENGTH (mt)
CABIN
2002
16.00 mt
3
2006
18.00 mt
3
2004
20.00 mt
3
2013
15.00 mt
3
1991/2016
18.00 mt
3
2001/2016
24.00 mt
3
1994
30.00 mt
4
2007
28.00 mt
4
2009
20.00 mt
4
2016
27.00 mt
4
2015
26.00 mt
4
2009
24.00 mt
5
2007
37.00 mt
5
2012/2015
36.00 mt
5
2012
47.50 mt
5
2005/2015
25.00 mt
5
2001
30.00 mt
6
2011
23.00 mt
6